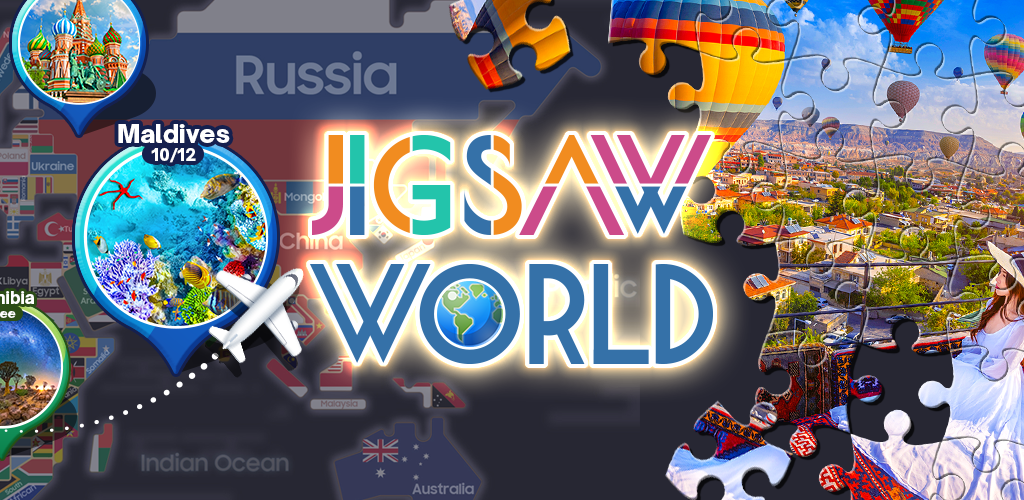 Jigsaw Puzzle World - Free Puzzle Game
Jigsaw puzzle world is a collection of beautiful pictures from all over the world. You can explore every where of the world at home, relax and solve fun jigsaw puzzles.

FEATURES:
★ Wonderful pictures that really suitable for jigsaw puzzle
★ Over 100 free packs in the store gallery
★ Easy to operate and smooth feel
★ 5 difficulty levels, up to 484 pieces of puzzle
★ Multiple soothing music and game backgrounds
★ Create your custom jigsaw puzzles using pictures on your device
★ Relax and feel the stress leaving your body
★ Solve puzzles and enrich your knowledge
★ With generous rewards, enjoy the fun of puzzles without spending a penny

Tons of free beautiful and high quality pictures. The store category includes Building, Colorful, Nature, Animal, Life, Europe, Asia, America, Africa, Oceania. You' ll never run out of free puzzles in our game.

A stress relieving and relaxing game suitable for everyone with different difficulty levels from easy to hard, from 36 to 484 pieces, from beginner to master. Challenge yourself to reveal what is hidden in a picture.

Get rid of the tiredness of the whole day and plunge into the wonderful jigsaw puzzle world. enjoy the pleasure of splicing, make every day easy and interesting. Are you ready? Start your journey around the world in Jigsaw Puzzle World.
Available on